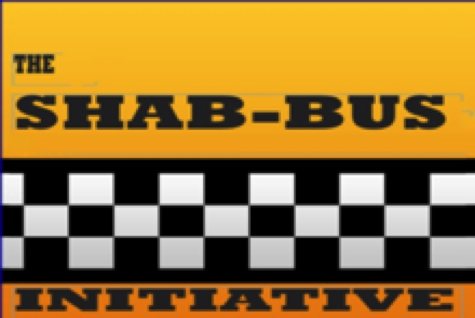 THE SHAB-BUS IS HERE!
The Shab-bus waits for 2 minutes at each stop.
It is not allowed to wait for anyone not at the stop within those 2 minutes.
Times given are approximate,
give or take 10 minutes
SHAB-BUS SCHEDULE
These runs utilize Scotty's Taxi
STOP IN FRONT of Galaxy @ 70th Street
7002 Boulevard East
Building #2
9:15 a.m.; 10:00 a.m.; 10:45 a.m.
ADDITIONAL STOPS
CORNER of 79th Street and Boulevard East
Across from 7855 Blvd East
AFTER ARRIVING AT THE SYNAGOGUE,
THE SHAB-BUS CONTINUES TO MAKE TWO STOPS AT HORIZON HOUSE (INCLUDING BUILDING 4), AND STOPS AT 300 AND 200 WINSTON TOWERS,
BEFORE RETURNING TO THE SYNAGOGUE.
THERE ARE ONLY TWO RETURN RUNS BEGINNING AT THE SHUL
AT 1:45 p.m. and 2:30 p.m.