We call ourselves a community because community is what we are all about.
We enjoy being together, whether at services, or at socials, or at adult ed classes.
We care about each other; we're there for each other.
We don't claim to be warm and fuzzy; we just are.
A 'stranger' to us is just a long-lost relative who found her or his way home.
But don't take our word for it; come see for yourself.
To contact us, or sign up for our e-mail blasts, please fill in the form below.
Join us Shabbat morning for services beginning at 9:30 a.m.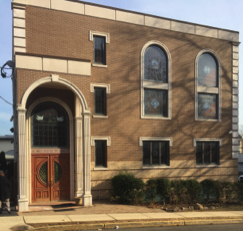 Tuesday, December 18, is Asarah b'Tevet, the Tenth of Tevet, a 'minor' fast day,
It is also the day we say kaddish for those martyrs of our people,
and especially those who died in the Shoah, whose yahrzeits are unknown.
May their memories be for a blessing,
and speedily may we see the day in which our redemption is made complete!