We call ourselves a community because community is what we are all about.
We enjoy being together, whether at services, or at socials, or at adult ed classes.
We care about each other; we're there for each other.
We don't claim to be warm and fuzzy; we just are.
A 'stranger' to us is just a long-lost relative who found her or his way home.
But don't take our word for it; come see for yourself.
To contact us, or sign up for our e-mail blasts, please fill in the form below.
Kabbalat Shabbat and Maariv services begin Fridays at 6:00 p.m.
Shabbat morning services begin at 9:30 a.m.
WE ABSOLUTELY MUST HAVE YOUR SEAT RESERVATIONS,
GREETING CARDS ORDERS, AND YIZKOR LISTINGS
AS SOON AS POSSIBLE. PLEASE TAKE THIS REQUEST SERIOUSLY.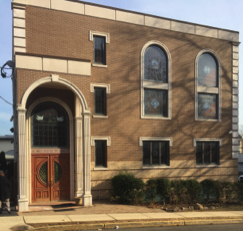 Click here to check out some of
Cantor Eric Wasser's
High Holy Days melodies