ABOUT THIS WEEK'S TORAH READING
This week's parashah opens with two rebellions, perhaps occurring simultaneously—that of Korach and the Levites, and the one led by Datan and Aviram. The parashah then continues with a reiteration of the Levite role in the sanctuary, and with more rules regarding the kohanim.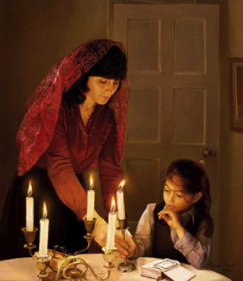 SACRED TIMES
Candle-lighting for Friday, June 28, is at 8:14 p.m.
Shabbat ends Saturday night with havdalah at 9:17 p.m.